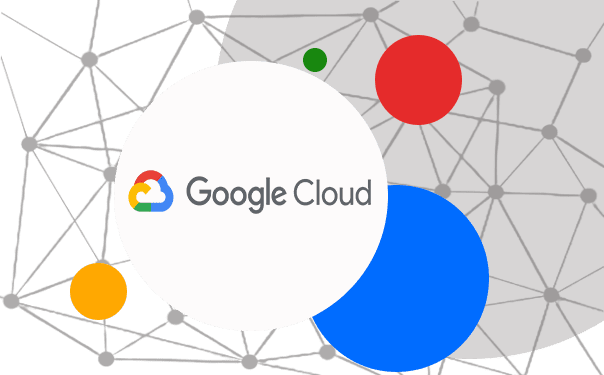 Leverage The Power Of The GCP To Meet Your Unique Business Needs & Goals


It's impossible to underestimate the influence of Google in the digital world. As a major force that's revolutionizing the internet with an array of digital solutions and services, businesses are rapidly embracing the Google Cloud Platform due to its numerous features, such as the ability to migrate to GCP without any disruptions, the seamless deployment of private, hybrid, and multi-cloud environments, attractive integrated tools, and distinctive pricing models.

No matter the size or domain of your business, you have to be in the cloud to develop a sustainable business. In IT since 2010, as a leading managed cloud services company, we take pride in offering services that enable businesses to leverage the power and scalability of the Google Cloud platform while delegating the management and maintenance tasks to our certified experts. This frees up valuable time and resources that you can use to focus on core business activities like future growth and evolution.

We help you utilize Google Cloud Platform and its cost-effectiveness, scalability, and security faster and more effectively with our Google Cloud managed services. With us, you experience added benefits of enhanced security, 24/7 support, and optimized performance and services that are fully customizable and scalable, allowing you to scale cloud solutions and services as your business needs grow without having to worry about the technical aspects of managing and maintaining your cloud infrastructure.


Cloud Compute Products
Storage & Database
Cloud AI Solutions
Big Data Solutions
Cloud Data Transfer
Networking
Developer Tools
Management Tools
With our GCP solutions get a range of computing solutions to meet the needs of various workloads and scalable, high-performance VMs that can be tailored to match specific requirements. Our GCP managed services experts combined with GCP services provide a comprehensive, end-to-end solution for building and deploying applications and services in the cloud.

The Perfect Engine for Your Workload
High-Performance, Scalable VMs
Build Apps, Scale Automatically
Automated Container Management
Private Docker Container Images
Serverless Applications on Google's Infrastructure


Whatever your storage or database needs, you get a range of storage and database solutions to meet the needs of various workloads that can be used for a variety of apps including data backup, archiving, and large-scale data processing.

Managed databases (RDBMS, NoSQL), object, block and file storage, and archival
Choose Storage options such as Google Cloud Storage, Cloud FilestoreBETA, Cloud SQL, Cloud Bigtable, Cloud Spanner
Storage Solutions for any Scale
Cloud Storage Transfer Service


Take advantage of the scalability, security, and reliability of the cloud, as well as the power of AI, to drive innovation and improve their operations, suitable for organizations of all sizes, from small startups to large enterprises.

Train Custom Machine Learning Models
Hardware Optimized for Machine Learning
Large Scale Machine Learning Service
Powerful Job Search and Discovery
Create conversational experiences across devices and platforms
Powerful Video & Image Analysis


Our GCP consultants expertly help you manage, process, and analyze large volumes of data with a serverless, fully managed, and highly scalable data warehouse. GCP provides a fast, simple, and cost-effective way to run workloads in the cloud, along with our end-to-end GCP solutions & services, managing, processing, and analyzing big data in the cloud is cost-effective, secured and quick.

Batch and Stream Data Processing
Analytics Data Warehouse
Build a ServerlessAnalytics Platform
Powerful Data Exploration
Intelligent Data Preparation
Scalable Event Ingestion and Messaging Middleware


Experience a range of cloud data transfer solutions to efficiently and securely move data into out of the cloud from various on-premises and cloud-based storage systems. Our cloud security solutions utilise a simple and automated way to manage the transfer of data between on-premises data centres, and other cloud providers, to help organisations manage data security and privacy.

Content Storage and Delivery
Backup and Archival
Get Data on the Cloud Quickly and Securely
Generate New Insights with Advanced Analytics


Comprehensive set of cloud networking solutions help you build, deploy and manage your applications and infrastructure, as well as network security, which enables users to securely connect their on-premise networks with GCP. Our GCP managed services and solutions provide you with the right kind of consultation that lets you utilize the power of GCP with a flexible, scalable, and secured platform as you build and manage your applications and infrastructure over GCP.

Manage Networking For Your Resources
Worldwide Autoscaling and Load Balancing
Fast, High Availability Interconnect
Fast, High-Performance Global Network


Streamline your application development process with our managed GCP services and solutions that let you expertly, quickly and efficiently build, test, and deploy your applications along with various databases and storage solutions to provide scalable, highly available, and secure storage options for developers.

Collaborative Development on Git
Simplify Your Cloud Management
Firebase Test Lab for testing mobile apps
Visual Studio as Your Cloud Platform IDE


Simplify your cloud management with our GCP cloud managed services and GCP as it provides a variety of management tools to help organizations efficiently manage their cloud resources. With these management tools, organizations can gain visibility and control over their cloud resources, ensuring that their applications run smoothly and securely on GCP.

Cloud-native Application Management
Integrated monitoring, logging & diagnostics
Full-Stack Monitoring, Powered by Google
Real-time Log Management and Analysis
Detailed Performance Insights and Analytics



With GCP Work More, Win More!


Find splendid success with your transition to Google cloud technologies and create a hybrid cloud setup using GCP services. Our team of cloud consultants will assist you throughout the process, starting with evaluating your current environment to ensure a smooth transition. We'll use industry best practices to plan your configuration management and design, and also prepare for capacity and disaster recovery to future-proof your new systems. Additionally, we'll ensure the security and compliance of your data through proper planning. Once you're ready, we'll take care of the execution of your Google cloud migration. Plus, we'll provide ongoing post-migration support to ensure that you're not left on your own.

We'll use industry best practices to plan your configuration management and design, and also prepare for capacity and disaster recovery to future-proof your new systems. Additionally, we'll ensure the security and compliance of your data through proper planning. Our cloud consulting services doesn't end with deployment of your cloud, we also offer ongoing post-migration support to ensure that you're not left on your own.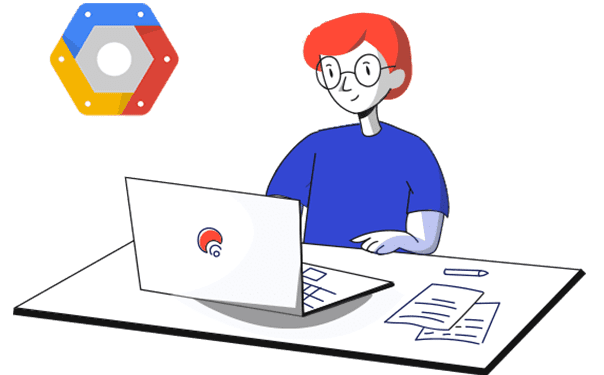 Why Choose Managed GCP Services With Leelajay
Our team of cloud engineers are passionate about solving complex business problems and providing world-class cloud solutions and services and help you spend time on business priorities while we handle monitoring, providing and fixing infrastructure. Here's why you should utilize our Google cloud services:


Enhances Productivity
Utilize automation and collaboration tools with GCP, we help you reduce the amount of time and resources businesses need to devote to managing their infrastructure, our competent GCP managed services & solutions also boost your performance your IT infra.

Improves Maintenance
With GCP solutions and services, we help you eliminate the need to maintain and upgrade physical servers and hardware, reducing maintenance time and costs, and also ensuring that your business has access to the latest features and security updates.

Strengthens Disaster Recovery
Our cloud security solutions solidify disaster recovery for businesses through robust infrastructure and competent disaster recovery options, such as live migration, to ensure that critical business data is protected even in the face of unexpected events.

Saves Cost
The cost optimization tools and committed use discounts offered by GCP enable businesses to save money on long-term usage and reduce IT costs and maximise budget efficiency. So, take advantage of the power and feasibility of the Google cloud without worrying about your IT budget to grow exponentially.

Boosts Security
As a GCP security solutions provider, we help businesses protect their data and applications with GCP's multiple layers of security including regular security audits, certifications and compliance with industry standards, and tools such as firewall rules and VPC networks.

Powers Business
Experience a highly secure and reliable infrastructure with GCP as its wide range of tools & services help you build, manage, & scale your operations and store, manage, and process sensitive information and reduce costs, increase efficiency, and gain a competitive edge in the marketplace.



IT Business? Or Non-IT Business, GCP Is For Everyone!


By leveraging the expertise of our cloud-certified professionals, businesses can optimize their cloud infrastructure and take advantage of the features like 24/7 cloud consulting support, increased agility, improved security, and reduced operational costs. As an IT company, Google's pay-as-you-go model allows businesses to scale their services up or down as their needs change, providing flexibility and cost savings built-in security features and compliance certifications to ensure that your data is secure and protected against threats.

As Managed Google Cloud Services provide a range of benefits for non-IT businesses also, including increased productivity, improved collaboration, and reduced costs. Google's cloud platform suite of productivity tools, non-IT businesses can streamline their workflows and improve communication and collaboration among their teams. With Google's pay-as-you-go model, businesses can reduce their operational costs by only paying for the services they need, without having to invest in expensive hardware or infrastructure.

Utilizing Google Cloud platform services means choosing services that not only offer rich functionality, but are even secure, affordable, and easy-to-use and thus helping you automtate your business in this increasingly techno-driven and spearheaded by cloud computing world. Whether your business deal in IT-related services or Non-IT related domain.
Get Support
Talk to our Consultants for further information. It's easy and fast.
Our Six Steps Approach

Understand
We conduct in-depth research to understand your business so that we can tailor the right cloud solutions for you.
→

Assess
We perform a complete assessment of your current computer and network environment to determine your current situation.
→

Identify
We recognize and prioritize areas for improvement based on solving specific cloud needs and technology gaps.
↓

Evolve
We keep your systems up-to-date so your business can continue to operate at optimal productivity.
←

Execute
We implement solutions combined with Azure's power & our deep development & delivery expertise.
←

Recommend
We suggest cost-effective cloud solutions that meet your business and technology needs.