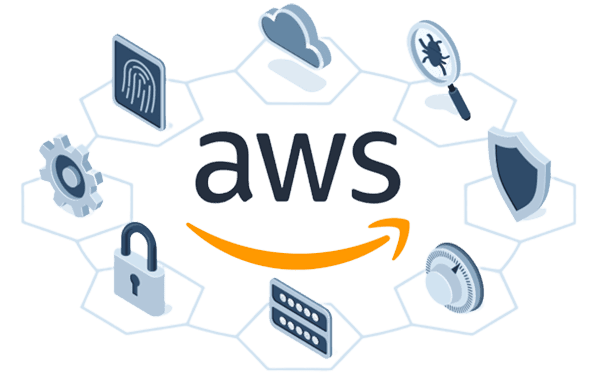 Transform Your Business & Deploy AWS Solutions Effectively With Us


As the popularity of cloud usage continues to increase, Amazon Web Services (AWS) is becoming a crowd-favorite platform for companies of all sizes and industries. AWS offers benefits such as rapid migration, the ability to deploy multiple applications, high availability, flexibility for integration with various cloud platforms, compliance-ready features, excellent security, and cost-effective pricing models. These advantages make it easy for businesses to adopt digital transformation using AWS. As a result, it's not surprising that since its launch, AWS is currently the most widely used cloud platform globally.

Take advantage of Amazon Web Services (AWS) with our expertise in some of the most complex and value-creating AWS products to drive powerful outcomes for business that transcend your business goals or objectives. Your cloud computing journey can seem daunting, but, with the right approach and the help of a reputed & professional cloud consulting services provider, the benefits will far outweigh the issues you might face.

In IT since 2010, as a leading managed cloud services company aimed at helping organizations effectively use and manage their AWS cloud infrastructure with customized solutions for their specific needs, helping them to make the most of what AWS server provider in Noida has to offer. Our IT consultants work with you in identifying the most appropriate AWS services to meet your needs and provide guidance on best practices for designing, deploying and managing, ensuring that it is secure, reliable, and cost-effective.

We take pride in offering services that enable businesses to utilize some of the prominent advantages of the AWS platform, including increased agility, scalability, and cost savings. This frees up valuable time and resources that you can use to focus on core business activities like future growth and evolution.


Hosting & Compute
Storage & Backup
Networks & Delivery
Database
Security Governance
Serverless Computing
AWS offers a comprehensive suite of hosting and compute services that enable businesses to build, deploy, and manage their applications and infrastructure in the cloud. These services provide flexible, scalable, and cost-effective solutions for businesses of all sizes and industries. Our expert team of cloud architects is here to ensure that you make the most of the AWS compute and hosting services without a hassle.

Amazon Elastic Compute Cloud (EC2) offers scalable computing power in the cloud. This service provides the ability to lease virtual machines, known as "instances," which can be used to run custom applications.
Amazon Lightsail simplifies the process of setting up, managing and expanding websites and web applications. It offers a more user-friendly interface and pre-configured services for web hosting, databases, and email, making it an easier alternative to Amazon EC2.


Get a variety of storage and backup services to help businesses store, protect, and recover their data. The services are highly scalable and durable, and a secure object storage service enables customers to store and retrieve any amount of data from anywhere. AWS also offers hybrid storage services that integrate on-premises environments with cloud storage. Throughout your AWS journey, our cloud consultants help you easily and securely manage your data and backup services and ensure business continuity in the event of a disaster or data loss.

Amazon S3 is an object storage service that can store and retrieve large amounts of data from any location on the internet. It is a dependable, expandable, and economical solution.
Amazon EBS is a storage service that operates at the block level and is designed for use with Amazon EC2 instances. EBS offers permanent storage, ensuring that the data on an EBS volume will remain intact even after the associated EC2 instance is terminated.
An AWS Snapshot in EBS refers to a copy of an EBS volume taken at a specific point in time, which can be utilized to either establish a new EBS volume or restore an existing one. Subsequent snapshots only store the modified blocks, following the initial snapshot.
AWS FSx is a file storage service that is entirely managed and enables file system configuration and operation in the AWS Cloud. The service provides simple, scalable, and managed file storage that is accessible through the Server Message Block (SMB) and Network File System (NFS) protocols


AWS offers a comprehensive set of network and delivery services that can help businesses enhance their infrastructure and improve their customer experience with low latency, high transfer speeds, and secure connections. This enables businesses to provide a fast and reliable user experience for their customers. Additionally, it also provides health checking and traffic management capabilities, ensuring that businesses can maintain their online presence even during spikes in demand.

Amazon CloudFront is a secure content delivery network (CDN) service that offers fast and reliable data, video, application, and API delivery to customers worldwide who has low latency and offer them high transfer rates with secure connections.
Amazon Route 53 is a web service that offers a scalable and highly available Domain Name System (DNS). This service translates domain names to IP addresses and can route end-users to internet applications. It also includes features such as health checking and traffic management capabilities.


AWS offers a variety of database services that are ideal for businesses looking to modernize their IT infrastructure. With these services you can automate many of the time-consuming and resource-intensive tasks associated with database management, freeing up IT resources to focus on other business-critical tasks. Additionally, AWS database services are designed to be highly available and secure, with features such as automatic backups, point-in-time recovery, and data encryption.

Amazon RDS (Relational Database Service) is a cloud-based service that simplifies the process of creating, managing and expanding a relational database. RDS automates tasks such as backups, software updates, fault detection, and recovery.
Amazon Aurora is a relational database service that is compatible with MySQL and PostgreSQL. The service is intended to be scalable, highly available, and fault-tolerant, with capabilities such as automatic failover and self-healing storage.
Amazon DynamoDB is a fully managed NoSQL database service that offers quick and reliable performance with seamless scalability. The service includes features such as automatic and on-demand backups, in-memory caching, and encryption at rest.


Our Cloud consultants help you easily utilize AWS's wide range of security and governance services that help businesses to secure their workloads and comply with regulations. Get security at every layer of the stack, including physical security, network security, and application security.

Manage access to AWS resources and applications by creating and enforcing user permissions and policies.
AWS also provides encryption services that allow businesses to protect their data at rest and in transit.
Get compliance certifications for a range of regulations, including HIPAA, PCI DSS, and SOC 2


AWS provides serverless computing services that enable businesses to run their code without provisioning or managing servers. Amazon Lambda, a serverless compute service, automatically scales and monitors the application, allowing businesses to build and run applications and services without worrying about servers. This service eliminates the need for infrastructure management, and customers pay only for the computing time they consume. Our cloud consultants' assistance enables businesses to build and deploy applications and services more efficiently and cost-effectively with AWS serverless computing.

Amazon Lambda is a service that runs your code without requiring you to manage servers. It scales your application automatically and monitors it for you, which simplifies the process of building and running applications and services.
Amazon ECS is a service that helps you manage and scale containerized applications. It allows you to use Docker and Kubernetes to build, ship, and run containerized applications securely.
Amazon EKS enables you to deploy, scale, and manage containerized applications on AWS using Kubernetes. It automatically manages the underlying infrastructure and ensures that the Kubernetes masters are highly available.
AWS DevOps is a collection of services that make it easier and faster to develop, test, and deploy applications and infrastructure. This allows you to rapidly innovate and deliver new features and updates with ease.



AWS Managed Services That Grow As Your Business Does!


Amazon Web Services is all about deploying, maintaining, monitoring, and operating applications on the cloud. This is because cloud technology enables organizations to easily access and utilize their applications at any time and from any location. With our Amazon Web Services Managed Cloud Security Services simplify the process of managing and operating infrastructure for businesses, freeing them up to focus on your core business objectives. Managing AWS infrastructure can be complex and time-consuming, requiring significant expertise and resources and we can be that for your business.

We provide businesses with access to a team of AWS experts who proactively manage the infrastructure and help businesses optimize their AWS environment for maximum efficiency and cost savings. By leveraging our AWS cloud services in Noida, you can drastically reduce the IT operational overhead of managing your infrastructure, fully optimize AWS environment, and ensure the security and compliance of AWS environment. So, join us and drive business growth without a worry of budget or managing IT resources.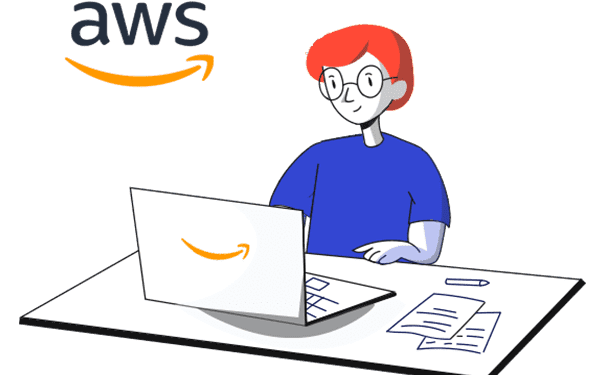 Why Choose Managed AWS Services With Leelajay
Industry's best talent will be working to help you develop and refine your AWS cloud strategy, execute your roadmap, and utilise the best of what the AWS cloud platform has to offer. We help AWS customers design, build, migrate, and manage workloads and applications to simplify and accelerate their cloud journey. Here's why you should choose our AWS managed services:


Boosts Performance
Our AWS consultants help you utilize automation and collaboration tools, allowing you to work more effectively and efficiently. Our competent AWS managed services and solutions boost your performance and scalability of cloud infrastructure so that you can focus on your core activities.

Improves Maintenance
With our top managed AWS solutions and services, we intend to help you eliminate the need to maintain and upgrade physical servers and hardware, reducing maintenance time and costs. This also ensures that your business has access to the latest features and security updates on-demand.

Solidifies Disaster Recovery
Our cloud security solutions solidify disaster recovery for businesses through robust infrastructure and competent disaster recovery options, such as live migration, to ensure that critical business data is protected with zero downtime even in the face of unexpected events.

Cost-Effective
Get affordable ways to take advantage of the power and scalability of the AWS cloud. The cost optimization tools, our affordable consulting along with committed use discounts offered by AWS enable you to save money on long-term usage and reduce IT costs to maximise budget efficiency.

Enhances Security
As an AWS security solutions provider, we help businesses protect their data and applications with AWS's multiple layers of security including regular security audits, and certifications and compliance with industry standards, and tools such as firewall rules and VPC networks.

Empowers Business
Experience a highly secure and reliable infrastructure with AWS as its wide range of tools & services help you build, manage, & scale your operations and store, manage, and process sensitive information and reduce costs, increase efficiency, and gain a competitive edge in the marketplace.


IT Business? Or Non-IT Business, AWS Is Your Go To Cloud Platform!


AWS offers a set of services and tools that provide simplifies the process of managing and operating infrastructure for IT businesses with a range of services, including monitoring, patch management, security and compliance, backup and restore, and incident management. With our AWS architects. you get a fully managed and automated AWS cloud computing services in Noida and solutions who proactively manage the infrastructure and can help businesses optimize their AWS environment for maximum efficiency and cost savings and reduce the operational overhead of maintaining their infrastructure while ensuring the security, compliance, and reliability of their AWS cloud computing ecosytem.

Even as a non-IT business there's so much more you can do and acheive with AWS other than reducing operational overhead of managing your IT infras and simplify & automate your core competencies. Our team of dedicated cloud experts help you take advantage of AWS services like monitoring, patch management, security and compliance, backup and restore, and incident management, and eliminating the need for dedicated IT staff to manage your cloud infrastructure. This lets you focus on your growth strategies and deliver value to your customers.

Overall, irrespective of what your business is into IT or not, if you want to run your business on a safer, faster and more flexible IT infrastructure, AWS should be your one-stop solutions for all cloud computing needs, and with the right managed cloud services providers like us, we enable you to leverage the benefits of AWS without the need for extensive IT expertise or resources, and stay up to date with the latest AWS technologies.


Get Support
Talk to our Consultants for further information. It's easy and fast.
Our Six Steps Approach

Understand
We conduct in-depth research to understand your business so that we can tailor the right cloud solutions for you.
→

Assess
We perform a complete assessment of your current computer and network environment to determine your current situation.
→

Identify
We recognize and prioritize areas for improvement based on solving specific cloud needs and technology gaps.
↓

Evolve
We keep your systems up-to-date so your business can continue to operate at optimal productivity.
←

Execute
We implement solutions combined with Azure's power & our deep development & delivery expertise.
←

Recommend
We suggest cost-effective cloud solutions that meet your business and technology needs.