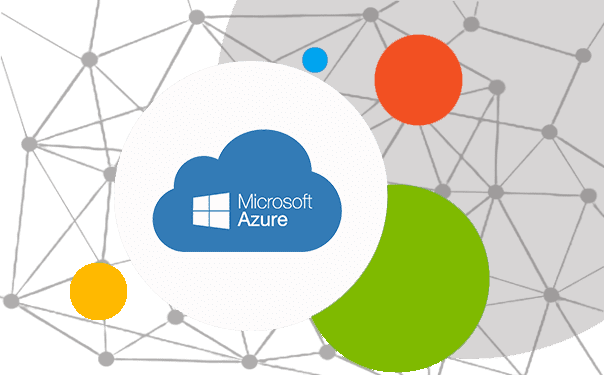 Unlock the Potential of Cloud With Our Managed Azure Services


Microsoft Azure Cloud is becoming a major player in the cloud computing field and offers businesses globally the ability to smoothly transition to digital systems, automate tasks, use data analytics, and maintain high security and compliance standards. However, not having the necessary expertise in managing the cloud platform could result in excessive resource usage, lower performance, and higher bills.

You can rely on our decade-long experience with Azure configuration, monitoring and support, optimisation and evolution. As a Microsoft Azure Expert Managed Service Provider, we work with organisations of all sizes and sectors to help them innovate, secure and save with Azure by offering them the expertise and support they need to effectively manage their cloud infrastructure on the platform and efficiently.

Our cloud consultants and their industry-proven solutions for Microsoft Azure help you at all stages of cloud computing and ensure that your shift to Azure is smooth, safe, cost-effective and secured so that you work smarter and win more with Azure! We offer a set of services to provide best practices to drive innovation, reduce costs, increase agility and provide you with the peace of mind you need to focus on your core business while leaving the management of your cloud infrastructure to the experts.


Serverless Compute
Storage and Databases
Security and Networking
Developer Tools
Microsoft Dynamics 365
Governance Controls
Azure cloud services provide businesses with a range of services to support their IT infrastructure, including the Serverless Compute option. With Serverless computing, businesses can run code without needing to manage any infrastructure, resulting in significant cost savings and increased efficiency. Our Azure solutions architects help you utilise Azure's potential to the maximum, providing your business with the flexibility and scalability needed to adapt to changing business needs.

The Perfect Engine for Your Workload
Quickly develop and deploy applications, making them more agile and responsive to market changes.
Scale up or down as needed, without worrying about the underlying infrastructure.
Cost-effective IT infrastructure that can scale to meet changing business needs.


With Azure cloud services provides storage with secure and scalable storage options for various types of data, including files, blobs, and queues, while Azure Databases provides fully-managed relational and NoSQL databases, including SQL Server, MySQL, PostgreSQL, MongoDB, and more. Thus, enabling businesses to store, access, and manage their data in a secure and efficient manner, with the flexibility and scalability needed to adapt to changing business needs and leveraging the technical expertise of our cloud consultants, businesses can easily manage their data and ensure that it is always available, secure, and optimized for performance.

Managed databases (RDBMS, NoSQL), object, block and file storage, and archival
Built-in redundancy and replication, allowing businesses to ensure that their data is always backed up and available, even in the event of a failure or outage.
Manage data in a flexible and cost-effective manner with easy scaling up or down as needs change.
Built-in redundancy and replication, allowing businesses to ensure that their data is always backed up and available, even in the event of a failure or outage.


Azure cloud services provide businesses with a range of options to help ensure the security and networking of their IT infrastructure. With Azure Security Center, businesses can easily monitor their resources and get security recommendations based on best practices. Azure also offers Virtual Network, which enables businesses to create private networks in the cloud, as well as load balancers and traffic managers to help optimize network performance. These features allow businesses to control their IT infrastructure and protect their resources from unauthorized access, ensuring that their data and applications are secure and available. By leveraging Azure's security and networking options, businesses can manage their IT infrastructure in a secure and efficient manner.

Get security recommendations based on industry best practices, enabling businesses to quickly identify and mitigate potential security threats.
Optimize network performance, ensuring that businesses can scale and manage their applications without worrying about network bottlenecks.
Centralized management of IT infrastructure, thus simplifying the process of monitoring and maintaining their resources.


Azure cloud services provide businesses with a range of developer tools to help them build and deploy applications in the cloud. With Azure DevOps, businesses can manage their entire development process, from planning and coding to testing and deployment, all in one place. With a range of programming languages and frameworks, including .NET, Java, Node.js, and Python, as well as tools like Visual Studio and Visual Studio Code, Azure helps developers code more efficiently and effectively. Our Azure managed cloud services can enable your businesses to quickly develop and deploy applications with Azure and streamline their development processes and drive innovation in their organizations.

From planning to coding, testing, and deployment, manage all development at once place, allowing developers to work more efficiently, delivering new features and products to market faster and with greater agility.
Take advantage of a diverse set of skills and expertise within their development teams.
Foster collaboration and communication between development teams, resulting in better software and faster time-to-market.


With a suite of cloud-based business apps that provide a range of capabilities, including customer relationship management (CRM), enterprise resource planning (ERP), and data analytics manage your sales, marketing, customer service, finance, operations, and more, all in one place. Utilize our cloud expertise that studies advanced data analytics and business intelligence tools, helping you to gain insights and make data-driven decisions. So, improve your operations, enhance customer experience, and streamline business processes with Azure.

Manage all aspects of your business operations, from customer service to finance and operations, all in one place. This integrated approach leads to greater efficiency, productivity, and improved decision-making.
Select the Microsoft Dynamic feature you need and adjust the subscription accordingly, making it easy for businesses to adapt to changes in their operations and avoid unnecessary costs.
Leverage BI tools to visualize and analyse data in real time and gain a better understanding of your operations, identify trends and patterns, and make more informed decisions.
Fast, High-Performance Global Network


With our cloud security solutions and Azure's robust governance controls, businesses can ensure that their IT infrastructure and data are secure, compliant, and well-managed, enabling them to focus on their core business activities with peace of mind. Additionally, Azure offers a range of compliance certifications and assessments to help businesses meet regulatory requirements and demonstrate their commitment to data protection and privacy.

Robust security features to protect data and IT infrastructure from various threats, such as malware, phishing attacks, and unauthorized access.
Compliance certifications, including HIPAA, GDPR, and ISO 27001, among others to ensure IT infrastructure and data are compliant with regulatory requirements, enabling them to avoid costly fines and penalties.
Scale IT infrastructure up or down as per needs, eliminating the need to invest in expensive hardware and software and with automated monitoring and management capabilities, you can help reduce IT maintenance and management costs.

Simplify Cloud Operations With Our Azure Managed Services


Microsoft Azure cloud services of storage, migration security or IoT are just a glimpse of what Azure can do for your environment and can be utilized in almost any way imaginable. Businesses can grow and evolve by using Azure services that provide flexible, scalable, and cost-effective infrastructure for their operations. Additionally, Azure's flexible and scalable infrastructure can easily adapt to changing business requirements, allowing businesses to scale their operations up or down based on their needs.

By partnering with our managed Azure cloud services experts, you can leverage our over decade-long experience and expertise to manage their IT infrastructure more effectively. Our cloud consultants ensure that your business's critical systems and assets are secure, reliable, and available, while also providing 24/7 technical support and automatic updates over the cloud environment. Overall, partnering with one of the best-managed Azure cloud services providers can be a valuable solution for businesses looking to optimize their cloud operations and focus on their growth and success in a highly competitive business environment.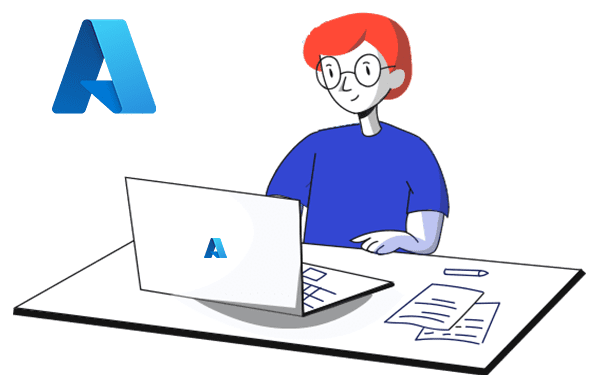 Why Choose Managed Azure Services With Leelajay
Whether you're looking to migrate from on-premises to Azure cloud, or you're looking to develop a hybrid and cost-efficient cloud environment with it? Leelajay can help. As a one-stop shop for cloud users by providing a common support, provisioning, and billing experience, all with a flexible pay-as-you-go business model. Start your transformation today with our managed Azure services:


Enhances Performance
We enhance your productivity and scalability of cloud infrastructure by providing efficient Azure managed services and solutions that enable you to utilize automation and collaboration tools. This results in greater effectiveness and efficiency while you work.

Improves Maintenance
Managed Azure services & solutions to assist you in removing the need to maintain and upgrade physical servers and hardware. We ensure that your business always has access to the latest security updates & features to improve your maintenance practices.

Diverse Recovery Options
Our robust infrastructure and cloud security solutions solidify disaster recovery for businesses. We provide reliable disaster recovery options like live migration or data encryption to protect critical business data with zero downtime, even in the face of unexpected events.

Cost-Effective
Our Azure solutions offer cost-effective ways for you to leverage the power and scalability of the Azure cloud. Azure provides cost optimization tools and committed use discounts that help you save money on long-term usage, and maximizing your IT budget efficiency.

Enhances Security
Our Azure consultants offer expert assistance on Azure's robust security features and compliance capabilities, protect data, apps, and infrastructure from potential security threats. So, get benefits from a secure, reliable, & cost-effective cloud infra.

Empowers Business
With the right cloud MSP and Azure's comprehensive cloud features, we enable businesses to build and deploy applications quickly and securely, and scale up or down as needed, reducing infrastructure costs and increasing agility, thus enhancing their business value.



Managed Azure Cloud Services Curated For Both IT & Non-IT Business!


IT businesses with the potential of Azure cloud services can experience a range of benefits, including the ability to build, deploy, and manage complex applications with ease, which can help IT businesses to streamline their operations and reduce their IT infra costs. Azure also provides a flexible and scalable infrastructure that can be easily customized to meet the needs of any IT business irrespective of sector. Additionally, Azure's managed services include 24/7 technical support, automatic updates, and advanced security features, which can help IT businesses to stay up-to-date with the latest technology and protect their critical data. Overall, Managed Azure cloud services provide IT businesses with a cost-effective, scalable, and secure cloud infrastructure that enables them to focus on their core business operations.

There are a lot of benefits that Azure cloud offers to even a non-IT business including the ability to reduce managing or monitoring IT operational costs and ensure business continuity. Azure's managed services such as storage, backup, and disaster recovery can help non-IT businesses to securely store their critical data, protect against data loss, and quickly recover from any system failures. With Azure's flexible and scalable infrastructure, non-IT businesses can easily scale their operations and quickly adapt to changing business requirements. Overall, Managed Azure cloud services can be a valuable solution for non-IT businesses looking for a cost-effective, secure, and scalable cloud infrastructure to support their operations.

Microsoft Azure as a cloud computing platform offers a range of managed cloud services to businesses of all sizes whether they belong to IT business or non-IT businesses by providing a flexible and scalable infrastructure for their applications and services. In both cases, businesses can rely on Microsoft's expertise and experience to manage their IT infrastructure, allowing them to focus on their core business operations.
Get Support
Talk to our Consultants for further information. It's easy and fast.
Our Six Steps Approach

Understand
We conduct in-depth research to understand your business so that we can tailor the right cloud solutions for you.
→

Assess
We perform a complete assessment of your current computer and network environment to determine your current situation.
→

Identify
We recognize and prioritize areas for improvement based on solving specific cloud needs and technology gaps.
↓

Evolve
We keep your systems up-to-date so your business can continue to operate at optimal productivity.
←

Execute
We implement solutions combined with Azure's power & our deep development & delivery expertise.
←

Recommend
We suggest cost-effective cloud solutions that meet your business and technology needs.