Experience an Exceptional IT Class Infrastructure
With state-of-the-art educational facilities and delivery services, Leelajay Technologies offers flexible, secure, scalable and customizable training facilities at competitive prices. From corporate training, IT certifications or classroom rentals, we will help you deliver a premium training & learning facility that your participant will always remember.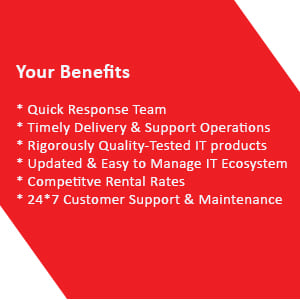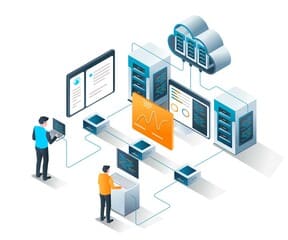 State-of-the-Art Rental Solutions For Your All Facility Requirements
No matter what your training needs may be, we can accommodate your specific requirements and budgetary constraints. By switching to our Cloud rental services, you not only keep your workforce up to speed, save on IT purchase budget but also have access to the latest IT infrastructure and technology.

Playground Lab
Applicable to students in an ILT (Instructor-led Training) class
Lab activities are described by the instructor or content owner.
As per the course, we will provide pre-configured lab with all the tools and packages.

Our Guided Lab
Applicable to learners undergoing a self-paced learning process
Labs are pre-configured along with guides to meet the course requirements.

The Challenge Lab
Applicable to students solving a challenge, such as an evaluation or a hackathon.
The entry and exit criteria must be defined for these challenges.
We offer the framework for the grading of submissions.
Renting Our IT Class Infra= More Time for Your Business
We offer a purpose-built & customised training environment equipped with everything you need for a superior learning experience— multiple cloud labs, full-service staff, premium amenities and more. Here's why you should go for us:

24*7 Assistance
Comprehensive Solutions
Email & Phone Support

Completely Secured
Browser based SSL encrypted
Firewall Protected Cloud

Simplest UI
Easy to navigate
No Plugins and Software

Highly Scalable
Scalable for flexible needs.
Extendible to user worldwide

Dashboards & Reports
Usage report for end users.
User Activity Visibility.

Extensive Labs
Widest range of labs
Expertly designed catalogues

Fully Automated
Schedule the on-and-off lab
Request & approval from the lab

Real-World Configuration
Replicate of real environments.
Similar product experience.

Flexibility of Billing
Flexible models for daily/hourly.
On-Demand for monthly/annual.
Get Support
Talk to our Consultants for further information. It's easy and fast.