We are constantly working to promote a culture of constant innovation, quality & integrity and to add value to the customers we serve.
Started with the intention to help its global clients find better performance, productivity and profitability in this rapidly technology-adopting world, Leelajay Technologies was founded in 2010 and is a part of an USD 150 Million corporation, the Leelajay Group.
Leelajay has been assisting its clientele to plan and seamlessly execute their employee training initiatives, IT services & consultancy for the past 12+ years. The value is a combo of its strategic partnerships, experienced subject matter experts, highly adaptable delivery methodologies, all focused on client needs.
Achievements
An ISO 9001:2015 Certified Company.
Served more than 70+ MNC (Fortune 500) in our 12 years journey.
Trained more than 150,000 resources of various MNCs.
Ranked in the top 10% of the industry for training quality and customer satisfaction.
Recognised as "Top 10 Promising Companies (Cloud Services)" in India by "Silicon India" Magazine published from Bangalore.
Recognised by clients to provide state of the art infrastructure through Cloud based Data Centers.
Received the "Best Vendor Partner" award by L&T InfoTech.
Recognised as the "Best Vendor Partner – Tier-I" for our services and commitments by HCL.
Mission
Maximize the worth of corporates by providing them solutions with deep industry insights, the latest technologies, and the best-in-class delivery process.
We stick to the following principles in delivering our mission:
We strive to be a new kind of specialized services company that works with your business with end-to-end solutions and brings tangible value to our patrons.
We work to deliver a perfect combination of technology, innovation, and expertise and provide you with cutting-edge solutions.
Our enterprise-level solutions and a consumer-concentric contribution starts from ideation to implementation that limits risk and boosts effectiveness.
We enable large-scale Enterprises to upgrade every business procedure from ideation to final accomplishment.
Vision
Globally recognised as the most customer-oriented corporation that brings tangible difference to its client. We nurture our core values as they define our character and shape the culture of our business.
We stick to the following principles in delivering our vision:
We work to own and control the prime technologies behind the products and services that we make and contribute only in marketplaces where we can play a prominent role.
We aim to be a vibrant organization where openness, trust, teamwork, simplicity, and innovation are valued and promoted.
We value integrity, commitment, excellence, teamwork, transparency, and satisfaction for our clients and ourselves.
We endeavour to create local opportunity, growth, and impact in every nation. Our approach is to build best-in-class platforms and productivity services for an intelligent cloud and an intelligent edge infused.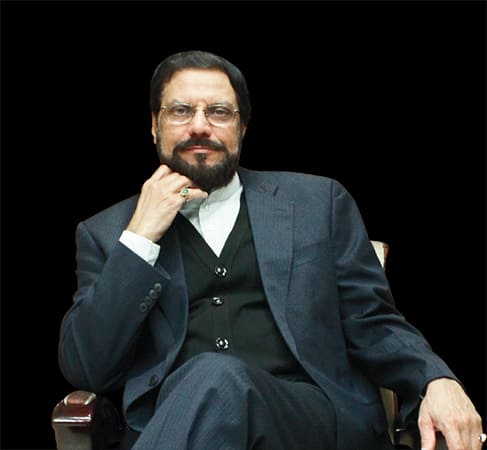 Mr. Ajay Chaudhry
CEO
---
I appreciate your generous interest shown in Leelajay Technologies. Further, it is my honour to share few words with you. At first, with deepest gratitude, I wish to thank every person who came into my life and inspired, touched and illuminated me with his/her presence. Furthermore, I acknowledge and express my regards to all of them, who supported and contributed to my entrepreneurial journey.
During my professional career, I realized that the industry would need more specialized and skilled manpower. It is evident that there is a gap between the skill set available in the market and the industry requirements. To bridge this gap, we decided to focus on grooming the individuals to make them capable of bringing in a change in life of not only the self and family, but also in the life of others with whom they interact.
It is satisfying to know that we are able to help our clients build the strategic blueprints that enable them to connect and operate pivotal aspects of their business more efficiently and economically. Customer satisfaction is the hallmark by which we measure our performance, and we hold ourselves, as do our clients, to the highest standards of quality.
LeelaJay is committed to delivering universal access to knowledge so that wherever people are, they can create, find and leverage the information needed for the most fulfilling, productive and enjoyable professional life.
Best regards,
Mr. Ajay Chaudhry
Founder & CEO